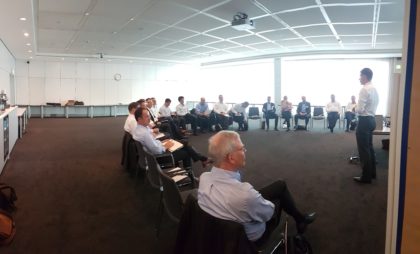 On June 25th, 2019 execon partners will conduct the 5th edition of its workshop 'Return on Innovation in the Chemical Industry'. The workshop is a great opportunity for innovation experts from the chemical industry to exchange about hot topics with peers from the same environment. The workshop will take place in Ludwigshafen in the facilities of BASF.
This time we will discuss & share opinions about four key topics:
Innovation strategy: How to develop it? How to ensure implementation?
Digital innovation: How to differentiate between "classical" and "digital" lab?
Project Management Organization: How to organize it effectively in a chemical company?
Sustainability: How to monetize the additional value for the customer?
For additional information and to apply please check-out the workshop´s brochure  (German only) or contact Dr. Josef Glass